Good quality employees are the company's core asset. Many business leaders experience this on a daily basis. That's why it is crucial to have the best people.
Hiring high-quality employees increases the likelihood of overall better growth and a solid foundation. With a solid foundation the organisation can deal better with setbacks and headwinds than others.
However, recruitment of employees is demanding, time-consuming and costly. On top of this, demand will fluctuate. And with this in mind the recruitment industry developed Recruitment Process Outsourcing (RPO) solutions. An outsourcing model where a third party takes care of your recruitment, in your name, using your company's brand.
When properly implemented, an RPO can provide numerous advantages. In a true RPO partnership between client and service provider, an RPO includes total management and ownership of the recruitment function. Organisations can experience a high return on investment when the recruitment is outsourced to a reliable and competent outsourcing partner.
Here are some of the typical benefits of outsourcing your recruitment function;
1. Cost and time savings in hiring
When you're not a specialist, your activities during the recruitment process are probably not the most efficient. A trustworthy and professional RPO provider will guide you well, run the process effectively, save you time, and provide visible results.
2. Increased sourcing capabilities
RPO providers have an extensive network, experience, and tailored/proven strategies that can help them find potential candidates. By leveraging an RPO provider's expertise and resources, you can reach out to more potential candidates in a shorter amount of time.
3. Access to an exclusive pool of talent
 Of course you want to select the very best talent from interested applicants for similar positions. The RPO provider can handle this process, while obtaining multiple qualified candidates. For example the silver and bronze medalists. With all the hits during the sourcing process the RPO provider can build a pipeline of available candidates who can be used right away. Then, when you have more hiring needs, you can refer to the list and quickly hire people to fill the positions.
4. Focus on the core process
Outsourcing your recruitment process to a specialist, allows you to focus more on your result or revenue-producing process, still leaving time for other essential areas.
5. Leveraging technologies
Technologies to support pool management, sourcing, recruitment processes and analytics are countless. It requires in-depth insight in capabilities, functionalities and effectiveness of these technologies to build a fit-for-purpose tech stack for recruitment. The RPO provider's experience will be extremely valuable when building and managing the technology required for your organisation.
6. Keep up with demands
Businesses may struggle to meet the recruitment needs and market demands, especially during peaks. They lack the time and resources to manage high volume hiring. RPO providers are better equipped to handle a high volume of roles at once. They can focus their time and resources on it, rather than juggling it alongside other responsibilities.
7. Reduce the turnover rate
A high turnover rate may not reflect your company as a whole. It can simply indicate that candidates aren't a good fit for the company, due to a flawed recruitment process. RPO providers have the skills and tools to assess what types of people are suitable for a specific role and your organisation's culture. It is equally important to them as it is to your organisation to get this right.
8. Flexibility in the workforce
Another significant advantage of outsourcing the recruitment process is the possibility to onboard temporary workers when needed. By adding this method of direct sourcing to the sourcing options for contingent workers, an organisation becomes less dependent on personnel suppliers and can benefit from a potential strong employer brand in the freelance population.
9. Relieve HR
Working with an RPO solution will relieve the pressure on your human resources department, while improving efficiency and productivity. When an RPO provider handles all aspects of recruitment, human resources can focus more on strategic topics.
10. Supporting analytics
RPO providers can evaluate and anticipate future trends that affect their clients because of their extensive skills databases. With this knowledge, they can adequately advise organisations on the strategic direction.
With the benefits mentioned above, it seems like a no-brainer to start engaging an RPO provider. However, before going down that route it is very important to:
have a clear view of your current situation,
have identified the future needs of the organisation, and to
translate the organisation's needs in a list of requirements to drive the conversations and the procurement process.
And last but not least: ensure that the organisation can handle a switch to outsourcing of your recruitment function.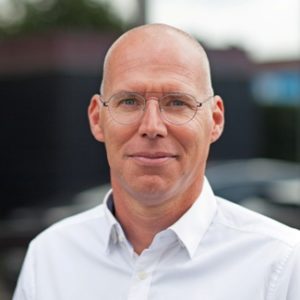 About the author
Eugene van Berkel is Managing Partner at TalentIn. With his expertise he helps organisations build and execute their workforce strategy, making sure that what is designed can be implemented.
TalentIn has extensive national and international experience in developing and improving strategies for the recruitment of your permanent and temporary staff. We know how these strategies can be designed and implemented successfully. We advise, but can also provide practical support. Are you interested? Please contact us for an appointment without obligation via www.talentin.eu, info@talentin.eu or +31 10 307 54 22