We all know them; the quarterly review meetings with your MSP or RPO provider. They get more challenging as the duration of the contract passes. Sometimes other initiatives become more important. Other times the programme works (to some extent) and focus shifts to the core business.
You ask yourself: "How do we keep involving our key stakeholders? What should the agenda be? How do we avoid having endless operational discussions during the review meeting, instead of innovating the programme?" It can be tough, and yet, the review meeting can be of significant importance for your programme. So make sure to use this opportunity to the fullest.
5 tips to improve the quality of review meetings:
1. Be concise
Review meetings (almost by definition) take quite some time. Go for 1 hour and tailor the agenda to it. Highlight the few topics that really matter and allow time to discuss only these topics. It will keep the energy up and boost relevance. Related topics can be shared later or separately, if required or desired.
2. Rotate key stakeholders
Rotate your senior business stakeholders to gain new insights and ideas. The time commitment is spread over more stakeholders and you get a broader picture of interests, needs and comments over the course of time.
3. Follow up immediately
Ensure any follow-up actions are taken promptly. As long as a topic is still fresh in their minds, people take time to act, react or get into action. It also demonstrates the effectiveness of the solution.
4. Take the future as a starting point
Although the name "Review Meeting" sounds retrospective, make sure the agenda is forward-looking. Having the performance KPIs in the rear view is no problem, if the intention is to do things differently in the future and to ensure that it contributes to the goals and objectives of the organisation (not just procurement or HR).
5. Technology is key
Too often technology, that supports the services, is mainly discussed during the bidding process and implementation. Maturing the existing technology and making optimal use of it, requires attention and dedication of everyone involved. Apart from that, new technology is emerging everywhere. So make sure that technology is a recurring agenda item.
Do you think there is room for improvement in your review meetings? And would like a fresh pair of eyes looking at it? Feel free to reach out.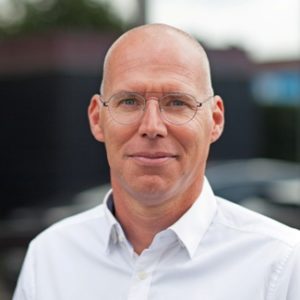 About the author
Eugene van Berkel is Managing Partner at TalentIn. With his expertise he helps organisations build and execute their workforce strategy, making sure that what is designed can be implemented.
TalentIn has extensive national and international experience in developing and improving strategies for the recruitment of your permanent and temporary staff. We know how these programmes can be designed and implemented successfully. We advise, but can also provide practical support. Are you interested? Please contact us for an appointment without obligation via www.talentin.eu, info@talentin.eu or +31 10 307 54 22