Contingent Workforce (CW) Programmes, like in- or external MSP programmes, are built to ensure the service is beneficial to the business organisation and goals. Most of us experience the implementation of a CW Programme as very complex. This is due to the large number of stakeholders involved and to the fact that you look at data and processes in a new way. Once the programme is up and running there tend to be blind spots and/or areas the team running the programme does not get around to resolving. Often relatively small changes in the VMS setup can make big improvements. A VMS Quick Scan can be used to find out which changes are useful in your setup and how your CW programme will benefit from them.
What does a VMS Quick Scan entail?
In a Quick Scan the VMS and its configuration are reviewed. It reports on the weak spots, identifies where the biggest possible wins in your process are and where you have hidden gems that can help you reach the next level. A Quick Scan focuses on the following key areas.
1. Use full potential
In order to measure the most common goal 'visibility on money spent', a VMS must do what it says on the package. It is important to review how you are using the functionality the VMS provides. If the foundation is not right, it will be difficult to move from your 1.0 programme to 2.0 and beyond to support your company's strategic goals.
But what is the best way to review what choices to make, to use a programme's full potential? Just like with your mobile phone, there are many features available. Not all may have been reviewed during the implementation, most commonly due to the following 3 reasons:
The bias of hindsight. Learning more about the data of your programme will unveil areas that were not addressed in the solution,
The release cycle. Every VMS goes through a release cycle. In some cases, several releases of a new functionality are necessary before it will support your solution.
Available time and knowledge. After the implementation, most programmes are dedicated to running the operations, leaving limited time to go back and do a full review. In addition, the reviewing team also needs to have the right knowledge to do full review.
2. Validate your measuring strategy
In a Quick Scan we review the measuring strategy and cross-check it to the logic implemented in your VMS. The basis of measuring anything, in this example 'visibility on money spent in your programme', is data.
Review topics are:
What are the criteria that validate whether the goals set for the program have been achieved?
Who needs to see the data output? And what does the data look like to those who need to review regularly?
Quite often there's a difference between the data output and what needs to be measured. E.g. a report query does not apply to all types of workers in your programme, or the steps applied in practice are different to what the data may suggest. So, it is worthwhile to have your measuring reviewed.
3. 360 degrees
In general, a VMS is built to facilitate your company's needs. However, don't forget to to add the supplier and, or worker feedback into the Quick Scan. See if you can improve their process, especially for those suppliers and workers most important to your company. It may not be the first place for you to look for benefits, but a smooth process on the supplier side is important. It will prevent extra work on the programme, for Accounts Payable-, the HR team, and more importantly prevent frustration in the hiring community.
4. Ensuring the data used is correct
Having correct data is key to any system. Although you undoubtedly have most of your data correct, the question is: 'Is the data available at the right time in your system?' If not, what is at stake?
Many aspects in your programme (i.e. master data, user access) will probably be checked regularly by your data experts. But you may need fresh solutions and examples of what can be achieved technically to improve weak areas, or ones that need improvement for compliance reasons.
First time right, is a principle that ensures the data in your system is correct from the start. Are there areas in the process where users need to rework data, or where corrections frequently occur? For instance, with purchase orders, cost centres or users. This sometimes happens when the right choice is not easily available to the users involved or because data changes rapidly. Often, users are spending time correcting, when a technical solution can get data correct from the start.
Generally, great improvements can be achieved from data use fixes. It not only benefits your finance team, but also other users looking at report output. With correct data, reporting will be more recognisable and in line with what is understood valid at the time of reporting.
5. Getting a view beyond the horizon
You can always do more. At any company it is wise to look and plan ahead. What is your 2.0 programme? Where can you make the right moves to start preparing data integrations? In a nutshell, improvements here can bring the running cost of the programme down. Moreover, it can ensure the programme is prepared for further enhancements in the future:
Increased user friendliness
A leaner process
Market indicators: comparing with competitors in the market
Report improvements
Integrating with other platforms in your company
Conclusion
These key areas of a Quick Scan are challenging matters. Your company will benefit from addressing them sooner rather than later. Since times, objectives and situations change, it is recommended to do a Quick Scan on a yearly basis. An outside view, with the expertise to assess and resolve questions that arise, will be helpful to the team running the programme.
Similar to an Olympic sports athlete undergoing a health check, it makes sense to get an experienced expert to examine and provide you with a full report of what is working well, where there is more potential and to show you how to make the enhancements to take your programme to the next level.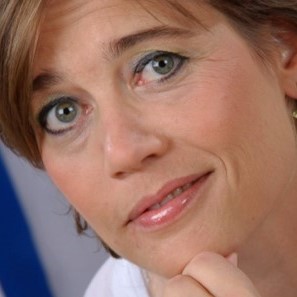 About the author
Sophie Nooteboom is Associate Partner at TalentIn. Sophie is an accomplished VMS and ATS technology expert. She specialises in process improvements, excels at overcoming technical limitations and implementing effective operational solutions.
TalentIn has extensive national and international experience in developing and improving strategies for the recruitment of your permanent and temporary staff. We know how these programmes can be designed and implemented successfully. We advise, but can also provide practical support. Are you interested? Please contact us for an appointment without obligation via www.talentin.eu, info@talentin.eu or +31 10 307 54 22