Now that 2020 is approaching rapidly, this is a good moment to stand still and share some thoughts about what 2020 will bring in the field of contingent workforce management and strategies. 
Recent developments
As we all know the composition of our workforce is changing with an increasing pace. Part-time, contingent, freelance and gig work, all of these flavours are gaining terrain, stealing from the more traditional employee domain. 
Various reports suggest that 40% of the total workforce in the US is already non-traditional and numbers are increasing. In Europe the trend is the same, even though some countries are restricted by laws and regulations. This change forces large companies to develop and execute on a strategy to get (or stay) ahead of the curve, if not repair where they fell behind in the last decade.
 In recent years we have seen focus on Vendor Management Systems, acceptance and implementation topics, identification of the right models, including or excluding Statement of Work and how to link things up to the recruitment function to increase the focus on talent rather than keep chasing a direct savings objective.
Future-proof workforce programme
The focus of recent years combined with what is 'hot' in mature and successful programmes across the globe allows you to conclude the following. If you want to further professionalise and improve your workforce programme, there are 3 topics that need to be on your list. If your programme is looking to be future proof, a next step in technology can't be ignored either, so that will be the number 4.
1. Diversity
Diversity is here to stay in terms of different flavours of workforce. And together with the increasing numbers of this population, HR needs to embrace diversity of the workforce as part of their strategy. Inclusiveness is already the buzz word in 2019, not only on an individual base, the workforce needs the same inclusion of worker types alongside the traditional employee base. Make sure you identify, understand and develop a strategy around your entire workforce to ensure a cohesive and thought-out population that can contribute to business objectives and serve clients and stakeholders. It's an important answer to the increasing need for flexibility that organisations are asked to cope with.
2. Insight
It has been a topic for years and maybe too obvious in a blog looking at 2020, but there are still so many organisations that lack a good insight into their overall workforce. Therefore a shout out to get this fixed as soon as you can! If you want to develop a strategy to support future ambitions, a proper insight is a must-have to get control and grip. And without insight, grip and control, no strategy. It's painful, but true
3. Workforce journey
In relation to acting more inclusive across the entire workforce, the recruitment functions should look at an extended way of identifying, engaging and onboarding talent. They should develop a workforce journey (rather than an employee journey). Direct sourcing, strong onboarding programmes, offering learning and development options and employer branding tactics are all elements common to traditional employee engagement. To move to a next level in workforce strategies, this should apply to the entire workforce. It will bring benefits like a less dependent position in the talent domain, more control and a better connection with business requirements and ambitions.

4. Technology
Technology is an ever returning topic causing food for thought, discussion and headache. It can be incredibly complex to identify, implement, integrate and leverage from contingent workforce related data and technologies. However, in relation to point 2 a strong foundation is required to come to a next step and benefit from 2020 topics like machine learning and artificial intelligence. Although moving in this direction comes with challenges, it doesn't need to be overly complex. Simple AI, like for example the number of responses on a requested role for 40 hours versus 32 hours, can already bring a competitive advantage. Or an insight in which job titles trigger the most responses. Some of these solutions might find their way to the market through the VMS applications we know, but investigating alternative ways may be more beneficial.
Conclusion
Looking at 2020, the foundations for a strong and future proof contingent workforce strategy are the following. 
Insights in workforce and the dynamics of this workforce together with a robust process.

An integrated recruitment strategy; looking at perm and contingent as one ecosystem.

Identification of the benefits of Artificial Intelligence; supporting processes, quality of hires and providing direction towards the future. 
These elements will find their way in the current workforce strategies to support HR decision makers in contributing to companies' goals in 2020 and beyond.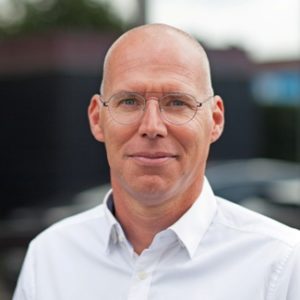 About the author
Eugene van Berkel is Managing Partner at TalentIn. With his expertise he helps organisations build and execute their workforce strategy, making sure that what is designed can be implemented.
TalentIn has extensive national and international experience in developing and improving strategies for the recruitment of your permanent and temporary staff. We know how these programmes can be designed and implemented successfully. We advise, but can also provide practical support. Are you interested? Please contact us for an appointment without obligation via www.talentin.eu, info@talentin.eu  or +31103075422