Direct sourcing platforms are emerging. During UNLEASH World 2022, American company Eightfold AI launched their new direct sourcing platform for freelancers; Talent Flex. Other suppliers are also responding to this trend. What opportunities and possibilities does direct sourcing offer? And can Dutch organisations also benefit from it?
According to Eightfold, more than half of the U.S. workforce will participate in the so-called freelance and gig economy by 2027. Contingency workers are increasingly playing a vital role in the total talent ecosystem. Hence the launch of the direct sourcing platform for freelancers. With this Talent Flex addition Eightfold wants to support organisations with, among other things:
an attractive positioning of assignments for freelancers;
setting up and maintaining an integrated talent pool;
a predictable and shorter time to hire;
a skills-based AI matching for the right selection.
Integral talent recruitment
Eightfold is clearly not the only supplier that focuses on integral talent recruitment. At UNLEASH we saw a large number of existing, but also new players with similar platforms. In addition to Eightfold, Beamery, Phenom, Cornerstone, Avature were also present.
How can a direct sourcing platform support the hiring of temporary staff?
The labour market shortage for temporary staff is raising concern. It is becoming increasingly difficult for suppliers of temporary staff to fill vacancies. On top of that, the turnover of external staff is also increasing.
This labour market trend has led to the development of new platforms for direct sourcing of temporary workers. This allows companies to contact temporary employees and self-employed directly, without the intervention of traditional staffing and secondment agencies or self-employed intermediaries.
Advantages of direct sourcing platforms
There are numerous benefits to using direct sourcing platforms. They enable companies to find the employees they need faster and more effectively, without having to rely on traditional agencies. It also saves them the time-consuming process of contacting all these suppliers, without being certain they can actually deliver. In addition, the use of such platforms can reduce costs for both employers and temporary employees (such as self-employed) by eliminating the fees that agencies usually charge.
And as these platforms become more popular and are more widely used, they make it easier for companies to find the best, available temporary talent and include them in the talent pool.
Is direct sourcing suitable for all target groups of temporary staff?
In many countries, these platforms are widely used for all types of temporary employees, such as temporary agency workers, secondment workers, freelancers and the so-called gig workers. In the Netherlands, direct sourcing and the use of suitable platforms are currently only being used for the recruitment of self-employed. Often using a so-called FMS (Freelance Management System) platforms such as TWAGO, Jellow, Malt, Younited and many others.
There is a reason for this limited use in the Netherlands. Since the introduction of the WAB (Labour Market in Balance Act), temporary employees who are appointed by the client itself, are automatically included in a CLA for 'payrolling'. This means that these employees are entitled to all secondary employment conditions, such as a 13th month's payment, holidays, training schemes, leave schemes and an adequate pension.
This has led organisations to partnering with one of their suppliers for direct sourcing, to safeguard the allocation function. In addition, this regular supplier can take care of the contracting. This is a development we see more and more often in the current market.
What is the future for direct sourcing platforms?
All in all, direct sourcing platforms offer quite a few advantages. Especially when you integrate them in the recruitment of both permanent and flexible employees in the future. They can provide companies with an attractive way to access the tight labour market while supporting the most important employee recruitment objectives: offering good access to talent, in a cost-efficient way and compliant with legislation and regulations.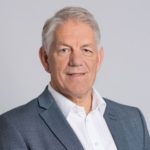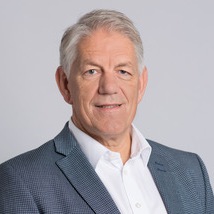 About the author
Ron Bosma is Managing Partner at TalentIn. With more than 30 years in the industry his expertise helps organisations build and execute their workforce strategy, making sure that what is designed can be implemented.
TalentIn has extensive national and international experience in developing and improving strategies for the recruitment of your permanent and temporary staff including the underlying technologies. We know how these strategies can be designed and implemented successfully. We advise, but can also provide practical support. Are you interested? Please contact us for an appointment without obligation via www.talentin.eu, info@talentin.eu or +31103075422.