In times of talent scarcity, organisations put more and more effort in getting to the optimal talent journey during the recruitment process. Or their talent acquisition and employer branding departments do. From the moment of first engagement, to the first weeks and months after the start date, no rock is left unturned to improve the candidate journey. And rightly so! There's still room for improvement. Despite all good intentions, potential candidates can write books on what didn't go well. The good news though is, that it's definitely on the radar. But what about the suppliers of Talent?
Suppliers of (contingent) talent are often forgotten in the talent (sourcing) strategy. These suppliers are responsible for a significant part of the workforce, often in critical roles and in new business areas. Still little attention is paid to their contracting and onboarding processes.
When the recruitment or the management of the contingent workforce is outsourced to a third party, there are processes in place. But they mostly focus on complying with the policy and compliance standards as a supplier. There is no proper introduction, no reasoning why the process is as it is, no room to express specific competences, experiences or qualities, etcetera. It is predominantly about ticking the necessary administrative boxes to get into procurement and finance systems.
In itself that makes sense, of course. Everybody wants their invoices paid without hick-ups and errors. But too often these processes lack the supplier's interest or the added value they can bring to organisations. So how could you improve this?
You could probably borrow some ideas from the candidate journey playbook that your Talent Acquisition is using. Here's a listing of five suggestions to start with:
Communicate
Take the time and effort to explain what your organisation's goals and ambitions are and how the supplier of talent fits into that ambition. Be open to suggestions and capture the strengths (and weaknesses) of a supplier for future purposes. This is also a good moment to talk them through the onboarding process and supplier management routines. Make sure there is a "go to" person in case of questions.
Optimise your process
Is the process of contracting and onboarding as it should be, considering suppliers are responsible for a critical part of your success as a business? It is probably an extensive process with bulky contracts and documents to sign, tool activations to be done and instructions to be followed. Consider a review of this process with an improvement of the supplier (and candidate) journey in mind.
Set common goals
Common goals are quite effective to strengthen relationships. They will also be helpful as part of your organisation's supplier strategy. Not only the more or less traditional set of SLA's and KPI's, but also one or two objectives you work on collectively. It will increase the commitment and as a positive side effect you get to know the supplier better and vice versa.
Supplier management strategy
When managing your suppliers, including the onboarding process, a supplier management strategy is critical for success. This strategy should cover the onboarding process, but also elements like governance, communications, review meetings, ranking, added value, future initiatives etcetera. Although it sounds logical, a strong and robust future focused supplier management model isn't that common yet.
Access to hiring managers
In most centrally managed programmes, access to a company's hiring managers is limited or even not permitted. Having access to the hiring manager sometimes is critical to success. Without information from the decision-maker, suppliers deal with communication breakdowns, a loss of information and a search that could ultimately be a complete waste of anyone's time. Giving suppliers access to hiring managers could be very beneficial when dealing with critical and/or scarce roles.
Summary
In most companies the administrative part of onboarding a supplier is still prevalent over generating added value. However, scarcity forces organisations to collaborate with suppliers in a more structured and planned way. This attention to suppliers will secure the flow of talent for the future.
Learn more, live?
Those that master the Dutch language can learn more about supplier management during the (free) HeadFirst Summer College Tour in Holland. It takes place on September 13 in Zwolle and September 26 in Eindhoven. Ron Bosma from TalentIn will be hosting a session on "The importance of good supplier management in today's labour market."
More information.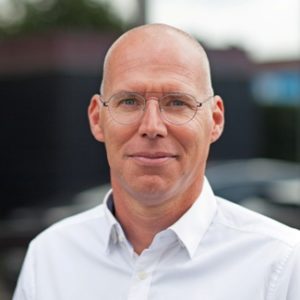 About the author
Eugene van Berkel is Managing Partner at TalentIn. With his expertise he helps organisations build and execute their workforce strategy, making sure that what is designed can be implemented.
TalentIn has extensive national and international experience in developing and improving strategies for the recruitment of your permanent and temporary staff. We know how these strategies can be designed and implemented successfully. We advise, but can also provide practical support. Are you interested? Please contact us for an appointment without obligation via www.talentin.eu, info@talentin.eu or +31 10 307 54 22