In the past and still today organisations separate their activities, selection processes, their value propositions and their investments in talent engagement by the different types of contractual relationships they have with their workers.
A temporary worker may have a different experience of their introduction, perceived value and reward from a company than a permanent worker fulfilling the same role, irrelevant that the temporary workers' skills are scarce, that they might deliver better results in their role and potentially offer the company more financial agility.
It is fair to say that the world of talent engagement and management is at its peak of complexity with more and more pressure on the 'manager' stakeholder community to solve the problems digested by the companies they work for. A manager might, in one week, want to hire a temporary administrator, a permanent project manager and an interim software developer and be expected to follow three unique and disconnected processes, technologies and supply chains and at the same time ensure to manage each worker once hired relevant to the risks of their contractual being.
And what is the journey for someone interested to join that organisation? Should it matter that they are flexible to be hired as an interim or on a permanent basis? How can we be sure we are able to find that 'scarce talent' if we have to focus on their potential contractual relationship first as a path to sourcing their skills?
These hypothetical scenarios highlight some of the continuous practices which organisations continue to follow, and I understand why, because Talent Engagement Strategies are complex, even in the simple examples above, they affect a whole business, across all cultures, countries and regions.
Some of this, for sure, is to do with the labor laws across Europe and the world and with requirements to comply to rules and policies. Co-employment, tax laws, immigration policies and general labor contracting has driven a number of these operational practices, and even when energetic, innovative HR and Talent Engagement Leaders try hard, they still struggle to find the optimum line between talent engagement and company risk.
Can't we just attract, engage, select and manage everyone the same?
There is a path for every company, better than where they are now, but it takes a great deal of interconnected knowledge and passion to drive tomorrows' strategy. Access to talent can no longer be a button that is pushed, whether we want to hire temporary, interim or permanent staff. The topic of Talent Strategy is a boardroom agenda item (and if not should be) and slowly companies are ceasing to build new operations in locations seen favourable because of real estate costs or tax breaks, but are starting to ask 'how will we get the talent?', 'is there a better location to ensure the workforce?'.
There is a better solution for everyone and for many a stepping stone strategy to 'turning the tide' on Talent Engagement. Talks in the industry of Total Talent Acquisition normally represent a cauldron of multi-layered processes, activities and technology designs with integrated business intelligence tools and even artificial intelligence – not a design process for the faint-hearted, but some of which will eventually be essential to ensure survival in the competitive marketplace.
So if your managers need help to relieve their pressures in talent hiring and management; if your talent sourcing challenges are reaching a critical level; if you are not sure how to open yourself to a bigger talent community (right people, right time, right place) and to ensure you can compete during the digital age whilst complying to the complex laws that abide us, it is likely time to look for external support and knowledgeable expertise.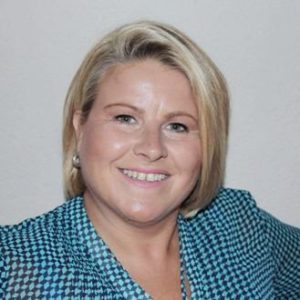 About the author
Claire Giles is Associate Partner at TalentIn. With her expertise she helps organisations build and execute their workforce strategy, making sure that what is designed can be implemented
TalentIn has extensive national and international experience in developing and improving strategies for the recruitment of your permanent and temporary staff. We know how these programmes can be designed and implemented successfully. We advise, but can also provide practical support. Are you interested? Please contact us for an appointment without obligation via www.talentin.eu, info@talentin.eu  or +31103075422