Many things happened in 2021. De COVID-19 pandemic has had its effect in waves, but from a business perspective we were increasingly able to deal with and anticipate it. However, the consequences are and remain visible. Attention to talent will be crucial to organisations for the coming years. Not only in a negative sense; the spectacular economic recovery is taking a toll on the workforce and the way in which this potential is being deployed.
TalentIn expects the following developments in 2022:
Further integration of workforce management
The way in which we work has definitely changed in the last few years. Working from home and remote management have become part of the way organisations work. However, we also see that employees like to spend part of their time in the office, if that's possible. We expect that organisations will pay some attention to balancing and fine-tuning the combination of working from home and at the office. It's not just about the physical workspace, but also about bonding, wellbeing and social aspects.
These elements rightly require attention from organisations. But insights into the skills, capacities and talent of the individual employees and teams are as least as important. When remote working grows, we expect organisations to make increasing efforts to get and maintain a good picture of the total workforce (fixed and flex). This way challenges can be faced.
Dealing with scarcity
One of these challenges is scarcity or experiencing scarcity. Based on demographic data we can conclude that there's scarcity and that it will not disappear. In addition, or mainly because of this, an employer's attractiveness has become a non-negotiable factor. We expect organisations to fight scarcity in a number of ways in the coming year.
More effective and more conscious use of the already present, involved and experienced labour potential can absorb some of the scarcity. A conscious choice between hiring or further developing your employees is only possible with good insight and understanding of skills and capacities, as well as ambitions and main drivers.
Optimising and integrating the recruitment model, for permanent and temporary personnel, ensures the reduction of 'waste' (missing suitable candidates by choosing either perm or temp beforehand) and the improvement of the candidate experience during the recruitment process. Technology, but also new sourcing techniques and processes also contribute to filling vacancies effectively.
Strengthening the 'employer brand' supports the message why talent should choose a certain organisation. Consistent labour market communication in line with the overall strategy is an increasingly topical theme for communication and marketing departments. Motivated by slowing growth due to scarcity, TalentIn expects more attention and activity from organisations in this area too.
In summary
Good insight into an organisation's total workforce and more effective use of talent provides a more nuanced picture of market requests. When these requests are also fulfilled more broadly and using the right sourcing techniques, the recruitment solution becomes more effective. If the employer branding campaigns connect to this and support it in the right way, the right course has been set. TalentIn expects that this will be the focus in 2022 and probably the following years. As good as the possible future looks, HR and Talent Acquisition will have to deliver. However, the business will have to play their part to be successful.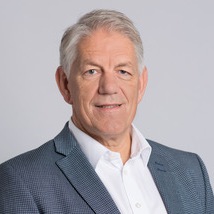 About the author
Ron Bosma is Managing Partner at TalentIn. With more than 30 years in the industry and as former Managing Director of Randstad Sourceright EMEA he has extensive experience in RPO and MSP solutions, having served client's like Philips, Siemens and PWC to define and execute their workforce management strategy including supportive technology systems like VMS and ATS.
TalentIn has extensive national and international experience in developing and improving strategies for the recruitment of your permanent and temporary staff. We know how these programmes can be designed and implemented successfully. We advise, but can also provide practical support. Are you interested? Please contact us for an appointment, without obligation, via www.talentin.eu, info@talentin.eu or +31 10 307 54 22