An RPO partner should complement the services offered by your (HR) organisation. They should take the stress out of certain business activities that aren't your core competencies. Furthermore, they should save you operating costs while providing the best value possible.
Even though ambitions are often the same and the cooperation is laid down in comprehensive agreements, like KPIs and SLAs, all partnerships can come to an end.
So, what are the typical signs that trigger organisations to change partners? And do these signs always require such drastic action? If flagged and responded to in time, probably not. But it is wise to keep an eye out for the early warning signs and act on them, the moment they occur.
Here are some reasons why organisations consider changing their RPO partner:
High staff turnover
Staffing should be uniquely tailored to the needs of an organisation as opposed to generic staff recruitment from a database. When your RPO partner regularly fails to tailor the specific skills of the RPO team members to the needs of your organisation, it is causing a high staff turnover. This is definitely a signal that requires immediate action.
Incompetence of the team
RPO team members who are lacking the critical skills required for the job, cause a drop in the performance of the in-house team. As these in-house team members are part of the organisation, it should be in everybody's interest to have these team members perform as expected and required.
Poor communication skills
Many companies complain about the poor communication skills demonstrated by their in-house RPO team, which hinders the effectiveness of their teams. Success can only be achieved with good communication. So inadequate and ineffective communication, verbal and written, need to be addressed.
RPO team's inability to deliver
The company's strategic initiatives are sometimes not met with the required candidates from the RPO partners, due to inadequate sourcing techniques, training, knowledge, orientation, etc. You chose to outsource, to ease the burden of recruitment and help you focus on your areas of expertise. When your outsourced staff does not provide that service, it should immediately raise a red flag.
Ineffective management of the team
Too often organisations go to great lengths to facilitate, help and support the inhouse RPO team. But when an RPO partner does not take sufficient responsibility to monitor and manage the well-being and performance of their own team, it certainly doesn't deserve to handle any aspect of yours.
Hidden charges
If you consistently have to pay your RPO partner more than initially stipulated and agreed, due to hidden costs, then there is something structurally wrong. This requires in-depth investigation and potentially adjustments
To conclude; changing partners isn't necessarily the solution if any of the situations above occur. Before taking that big step, make sure you thoroughly analyse the root cause of non-performance. Maybe there are alternative options to achieve improvement. Research will prevent you from stepping into the same, or another, pitfall.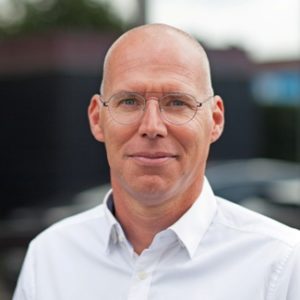 About the author
Eugene van Berkel is Managing Partner at TalentIn. With his expertise he helps organisations build and execute their workforce strategy, making sure that what is designed can be implemented.
TalentIn has extensive national and international experience in developing and improving strategies for the recruitment of your permanent and temporary staff. We know how these strategies can be designed and implemented successfully. We advise, but can also provide practical support. Are you interested? Please contact us for an appointment without obligation via www.talentin.eu, info@talentin.eu or +31 10 307 54 22