Many sectors have experienced the scarcity of good candidates for some time now and the scarcity still increases rapidly. As in any market where supply and demand determine market dynamics, rates often rise to match the increasing scarcity. When this development leads to unfilled positions in an organisation, well-considered choices between paying the higher rate versus the cost of an unfilled position, are being made more and more often.
In the past, many services in the field of recruitment and hiring, for example MSP services, were implemented with the objective to save costs. In the current market, we see parties mainly focusing on facilitating access to the right employee, implicitly – but sometimes also explicitly – relegating cost-efficient hiring to the background. Is that right?
Our answer to that is a definite "no"! One does not necessarily exclude the other. Finding and retaining good employees has become more difficult for many target groups. That is why it makes sense to look at how service providers and technology can support. However, mainly focussing on finding scarce candidates you may run the risk of forgetting other important aspects:
good insight into recruitment and hiring for controllability;
guaranteeing good compliance in recruitment and hiring, both with regard to external regulations and to the internal strategy and policies;
good employment practice, like recognition and appreciation;
and last but not least, controlling the costs of recruiting and hiring.
If "as long as we get the candidates in" becomes a motto, you run the risk that a proverbial blank check will be written for everything and everyone who can contribute to this. But in this case too, careful consideration of the balance between costs and added value is possible. Just like monitoring sufficient insight and compliance. In addition, we often see various possibilities to save both on process level and on total cost for less scarce or less critical roles. The released resources can be used to further stimulate the influx of difficult target groups and to strengthen the retention of these target groups.
In addition to ensuring good conditions, such as rates and payment terms, this scarce labour market makes it important to bind scarce target groups by offering clear agreements, challenging projects and personal attention of the hiring manager. A pleasant and challenging assignment is certainly something that this target group values when choosing a client.
Good hiring programmes are designed to continuously optimise the balance between access to talent, offering transparency on hiring, monitoring compliance and cost-efficient hiring. Thus not only offering a solution for the current market, but also for that of the future!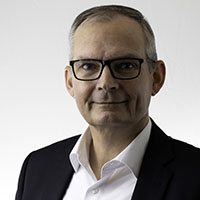 About the author:
Marc Viëtor is Managing Partner at TalentIn. With 30+ years in the industry and as a former senior executive he has a thorough experience in HR solutions. His broad experience covers sales, solution design, concept- and process development, finance and HR in markets around the globe. Marc has worked with many companies on a variety of services and solutions.
TalentIn has extensive national and international experience in developing and improving strategies for the recruitment of your permanent and temporary staff. We know how these programmes can be designed and implemented successfully. We advise, but can also provide practical support. Are you interested? Please contact us for an appointment, without obligation, via www.talentin.eu, info@talentin.eu or +31 10 307 54 22