2020 has been anything but a stable year for the labour market and the recruitment industry. The economic fallout from the COVID-19 pandemic, has resulted in job losses and in higher unemployment rates. The services sector seems to have taken the hardest hit. Catering, tourism, travel, and all entertainment businesses were forced to shut down. This resulted in the reduction of working hours and even the loss of employment for many of their employees.
Let's have a look at our expectations for 2021.
Future-proof integral workforce management
Obviously the ongoing coronavirus pandemic has changed the landscape of the workplace indefinitely. Employees are predominantly working from home. Employers suddenly need to support and facilitate productivity and communication across all facets of the organisation for their new remote workforce.
Workforce agility and a holistic approach to talent management are more important than ever before, as companies pivot from ad-hoc solutions put in place at the start of the pandemic, toward long-term solutions that give them the necessary flexibility.
Talent pooling
A good talent pool is the basis of a flexible and more efficient recruitment strategy. Having an easily accessible and reliable pool of flexible skilled talent, will be an advantage to companies. It allows them to tackle short-term needs while staying focused on the bigger picture.
The combination of project-based work, remote work, and on-demand talent provides an opportunity to build a more agile workforce in an organisation. We are seeing that a remote work environment allows companies to access a wider candidate pool while reducing employees working on their premises. Project-based engagements focus heavily on the specific skills needed for success and provide a lower-risk to bring talent on board.
Moving from technology adoption to digital acceleration
Speaking of digital acceleration in particular, adapting to virtual collaboration tools is only the first step to stay connected in the new normal. Next to virtual collaboration tools, companies need to accelerate digitalisation across various workforce management tools, from talent acquisition to vendor management systems, to help adjust to a new way of working.
Increasing need for insights
What the COVID-19 crisis has made clear is that insight in the total workforce, including contingent and outsourced contracts, is crucial to be able to adjust swiftly. Despite the emphasised need for it in recent years, many organisations still lack a good insight into their overall workforce.
In summary
There is no one-size-fits-all solution to navigate out of the COVID-19 crisis and the related labour market challenges we are faced with. To be able to survive and thrive in these challenging times though, organisations need to think beyond their comfort zone. They need to step away from the initial thought process, of going back to the traditional segmented workforce management, once the dust settles down. The way forward is adapting to a more flexible, adaptive and integral workforce management strategy.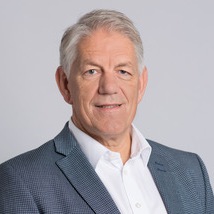 About the author
Ron Bosma is Managing Partner at TalentIn. With more than 30 years in the industry and as former Managing Director of Randstad Sourceright EMEA he has extensive experience in RPO and MSP solutions, having served client's like Philips, Siemens and PWC to define and execute their workforce management strategy including supportive technology systems like VMS and ATS. His previous roles have spanned across numerous EMEA markets and provided an opportunity for him to work with a variety of companies in many sectors.
TalentIn has extensive national and international experience in developing and improving strategies for the recruitment of your permanent and temporary staff. We know how these programmes can be designed and implemented successfully. We advise, but can also provide practical support. Are you interested? Please contact us for an appointment without obligation via www.talentin.eu, info@talentin.eu or +31 10 307 54 22