In today's fast-paced Talent Management world being able to adapt to change is a quality all successful organisations need. This is why change management plays a crucial role when implementing or updating the recruitment part of your Talent Management Strategy
Traditionally implementations of MSP (Managed Supplier Programme), RPO (Recruitment Process Outsourcing) or Blended Talent Management programmes are focusing on the traditional pillars and / or workstreams like process management, technology, training & communications and MI/reporting. Change Management is often neglected.
Why?
Most of the first generation programmes are initiated by HR or procurement departments where the business case is developed in isolation to achieve individual department goals like savings, increased time to hire and others. Easy to achieve benefits on paper but in most cases, this implies a lot off change for the individual department manager who traditionally takes care of his own recruitment of (specialised) talent.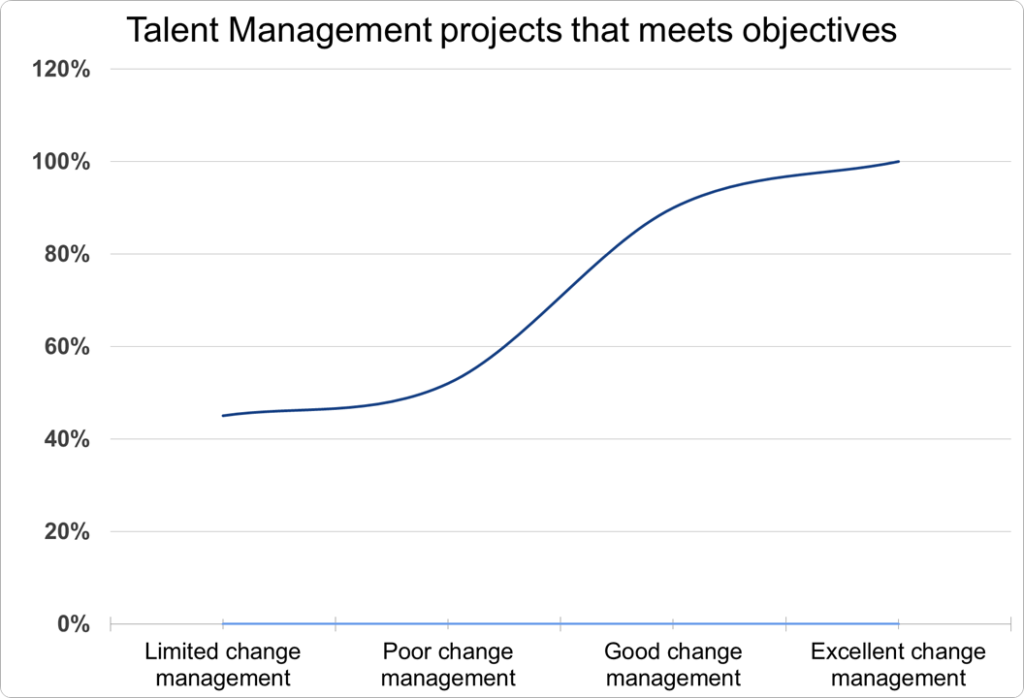 These programmes are more often also implemented on a global or regional level. Then the change is even bigger due to the cultural differences in the recruitment processes of temporary and perm employees by country.Simply moving from "poor" to "good," change management increases the likelihood of meeting programme objectives by two. Latest research also shows that the ROI captured from excellent change management is significantly higher than with poor change management. Change management, when applied effectively on an implementation project, significantly increases the success rate of an implemented Talent management programme.
A Talent management transition like MSP and RPO implementation is often very challenging in itself. But if you appreciate the benefits of the right change management strategy your chances of a successful implementation will definitely improve.
About the author
Ron Bosma is Managing Partner at TalentIn. With more than 30 years in the industry and as former Managing Director of Randstad Sourceright EMEA he has an extensive experience in RPO and MSP solutions, having served client's like Philips, Siemens and PWC to define and execute their contingent talent management strategy. His previous roles have spanned across numerous EMEA markets and provided an opportunity for him to work with a variety of companies in many sectors.
TalentIn can help you implement your Talent Management Strategy by assessing your current implementation plans and/or support you with the actual implementation. We are happy to discuss this topic more in-depth with you. Please visit us at www.talentin.eu , mail us at info@talentin.eu or call us on +31 10 307 54 22.