In today's business world, the staffing landscape is constantly changing. The days, when one single supplier or master vendor could provide all the staffing needs for a company, are gone. Nowadays companies lean towards using multiple suppliers for their staffing needs. This shift has been driven by several factors, like candidate shortage and difficulties achieving 100% fulfilment. It creates a need for creative new collaborative structures.
Candidate shortage
A big challenge companies are facing momentarily is the candidate shortage. With unemployment at an all-time low, there simply are not enough candidates to fill all open positions. Not only the permanent positions are difficult to fill, the temp positions face the same problem. This shortage has made it difficult for companies to fully meet their temporary staffing needs. As a result, companies turn to multiple agencies. This way they tap into a larger pool of candidates and increase their chances of finding the right people for the job in time.
Multiple suppliers
The shift to a model with multiple suppliers is driving a need for more creative cooperation structures. Traditional models, like the sole supplier or Master Vendor, are not necessarily the most adequate solutions in today's business environment. Sole suppliers may struggle to find sufficient candidates to fill all open positions, simply because no single supplier is able to attract all the candidates with a specific skill set in a certain geography. In scarce markets, Master Vendors struggle to retain suppliers that are willing to place candidates through the Master Vendor. In times of scarcity these suppliers can easily place their candidates at their own clients, often at better rates too.
Creativity, communication and coordination
Companies need to be creative, when working with multiple agencies, to fill their temp positions. For example, if a company is looking for a particular skill set, they may need to add niche agencies to find a supplier that can provide those skills. Instead of having one Master Vendor for the whole company or for one work location, it might be useful to go for a Multi Master Vendor solution where each Master Vendor is both responsible for the requests in certain departments or job category as for support of other Master Vendor colleagues and their requests in other departments or categories. This creates an attractive package for each provider, which also covers the completion of more difficult staffing requests.
Next to an excellent understanding of the requirements of your organisation, this requires a good understanding of the dynamics in the agency market. It also calls for a higher level of communication and coordination between a client and the agencies they use.
Remodel demand, become more attractive
In some cases, it is necessary to "remodel" the requested temp position to find the right candidates. Companies may need to be more creative in their approach to staffing in order to make their demand more attractive to candidates. For example, they can offer more flexibility in working hours, compensate or support the necessary commute or offer additional training and development opportunities. It can also be important to make the recruitment (and onboarding) process more candidate-centric to attract and retain the desired talent. In the end it is the candidate who decides where to work!
Conclusion
The staffing landscape is constantly changing. Companies need to adapt accordingly to continue to meet their staffing needs. Working with multiple suppliers is becoming increasingly common, as companies seek to tap into a larger pool of candidates. To get the best results from multiple suppliers, make sure to develop creative cooperation structures. In some cases, it may also be necessary to remodel the request to find the right supplier or make a position more attractive to candidates.
Companies that follow these trends and are willing to adapt, can ensure that they continue to be successful. Even in today's ever-changing labour market.
Would you like to discuss this topic? Or are you looking for advice on, or support with, optimising your staffing solution? Please feel free to reach out!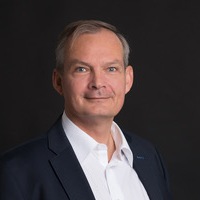 About the author:
Marc Viëtor is Managing Partner at TalentIn. With more than 30 years in the industry his expertise helps organisations build and execute their workforce strategy, making sure that what is designed can be implemented.
TalentIn has extensive national and international experience in developing and improving strategies for the recruitment of your permanent and temporary staff including the underlying technologies. We know how these strategies can be designed and implemented successfully. We advise, but can also provide practical support. Are you interested? Please contact us for an appointment, without obligation, via www.talentin.eu, info@talentin.eu or +31 10 307 54 22